Bilingual | 天津市对外友协理事单位巡礼——天津西洋美术馆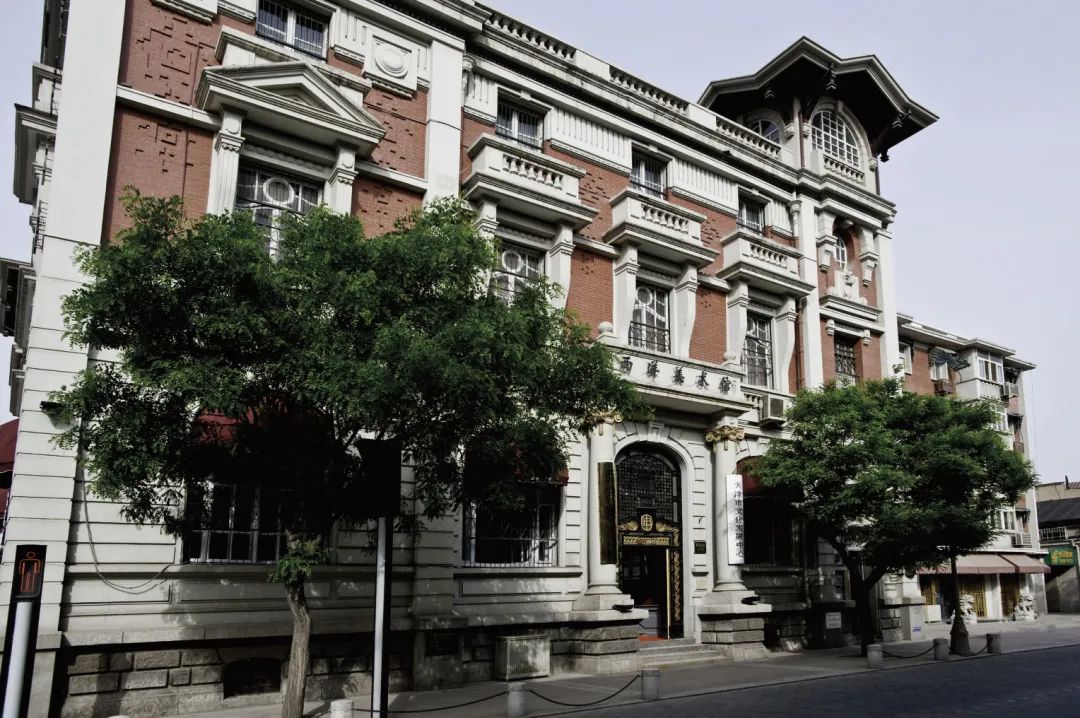 天津西洋美术馆创建于2008年12月,是在天津市社团局登记注册的、以促进中外文化艺术交流为主要工作的社团组织。以弘扬华夏文化、传承历史文脉、促进中外文化艺术交流、陶冶高尚情操为宗旨,自开馆以来,举办了数百场中外美术展览及文化艺术交流活动,搭建了促进国际间、各省市间美术合作交流和展示世界优秀文化成果的新平台。连续两年获文化部现当代文化艺术发展推广扶持项目表彰;并荣获文化部诚信单位;2014年至今连续被天津市民政局、天津市社团局评为4A级社会组织单位;曾获天津市对外友协颁发的"人民友谊贡献奖";获2018年、2021年天津市先进社会组织表彰。
Established in December 2008, Tianjin Western Art Museum is a social organization registered at the Tianjin Municipal Bureau of Social Organizations and its main work is to promote cultural and artistic exchanges between China and foreign countries. With the purpose of promoting Chinese culture, inheriting historical context, promoting Chinese and foreign cultural and artistic exchanges, and cultivating noble sentiments, since the opening of the museum, hundreds of Chinese and foreign art exhibitions and cultural and artistic exchange activities have been held, which has built a new platform for art cooperation and exchanges and display of the world's outstanding cultural achievements. For two consecutive years, it has been commended by the modern and contemporary culture and art development and promotion support projects of the Ministry of Culture of the People's Republic of China; and has been awarded the integrity unit of the Ministry of Culture; since 2014, it has been continuously rated as a 4A-level social organization unit by the Tianjin Municipal Civil Affairs Bureau and the Tianjin Administration Bureau of Social Organizations; it won "People's Friendship Contribution Award" issued by the Tianjin People's Association for Friendship with Foreign Countries; it has been awarded as Tianjin Advanced Social Organization in 2018 and 2021.
对外交往交流合作
   Foreign Exchanges and C

ooperation
天津西洋美术馆于2013年4月举办"俄罗斯油画精品展";赴白俄罗斯进行文化艺术交流,同白俄国家美术博物馆签订战略合作协议;于2014年11月在印尼东爪哇省泗水市举办"中国天津当代著名画家作品展";开展"国际版画艺术邀请展"活动,展出了丹麦、法国、美国、日本等国家的精美版画作品100余幅,作品均是国外版画收藏家收藏的十九世纪、二十世纪的版画精品,许多作品均在国外出版,具有相当高的艺术价值,扩大了国际文化艺术交流,丰富了天津市人民精神文化生活。为庆祝中华人民共和国成立70周年、迎接"5·18国际博物馆日",天津市归国华侨联合会在天津西洋美术馆举办了《祖国颂·故乡情——王冠峰陈幼白卢东升书画作品展》。
Tianjin Western Art Museum held the "Russian Oil Paintings Exhibition" in April 2013; went to Belarus for cultural and artistic exchanges, and signed a strategic cooperation agreement with the National Art Museum of the Republic of Belarus; in November 2014, held "Exhibition of Famous Contemporary Painters in Tianjin, China" in Surabaya, East Java, Indonesia; launched the "International Printmaking Art Invitational Exhibition", which exhibited more than 100 exquisite printmaking works from Denmark, France, the United States, Japan and other countries, all of which were fine prints from the 19th and 20th centuries collected by foreign print collectors. Many of the works are published abroad and have high artistic value. They have expanded international cultural and artistic exchanges and enriched the spiritual and cultural life of the Tianjin people. In the interest of celebrating the 70th anniversary of the founding of the People's Republic of China and welcoming the "May 18 International Museum Day", Tianjin Federation of Returned Overseas Chinese held the "Ode to the Motherland • Hometown-Wang Guanfeng, Chen Youbai, Lu Dongsheng's Painting and Calligraphy Exhibition" at Tianjin Western Art Museum.
理事单位代表简介
Introduction to the Association Representative
张丽娟,女,1970年出生,中共党员,高级政工师,先后任天津市文化艺术品公司副书记,天津市文化发展中心副主任、副书记,天津杨柳青画社副社长。现任天津西洋美术馆书记、天津西洋美术馆有限公司董事长,天津国际拍卖有限责任公司书记、董事长。
Zhang Lijuan, female, born in 1970, is a member of the Communist Party of China and a senior political worker. She has successively served as Deputy Secretary of Tianjin Culture and Art Company, Deputy Director and Deputy Secretary of Tianjin Cultural Development Center, and Vice President of Tianjin Yangliuqing Painting Society. She is currently the Secretary of Tianjin Western Art Museum, Director of Tianjin Western Art Museum Co., Ltd., and Secretary and President of Tianjin International Auction Co., Ltd.